User Interviews
Focus Groups
Online Surveys
Usability Testing
Heuristic (Expert) Review
Eye Tracking
Project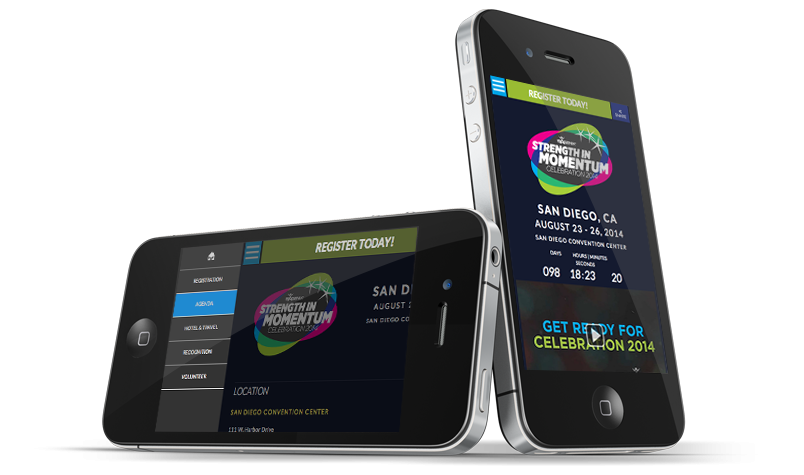 Celebration 2014 Website
01Analyze the Opportunity
Determine the UX Vision
Provide solution for event registration (Associates and non-members).
Event registration should be easy to find and perform.
Enable event marketing and access to information.
Develop solution based on established brand (Visual Brief).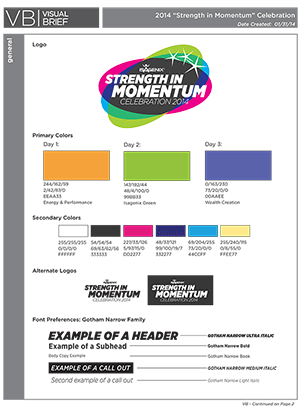 02Develop the Information Architecture
Provide the UX Structure
Provide structural representation of solution (Wireframe).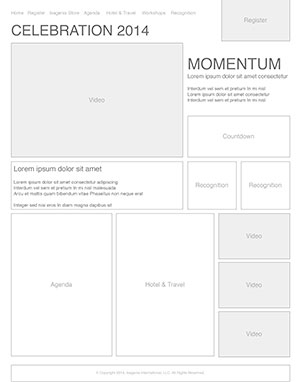 03Layout/Design the Screens
Design the UX Interface
Provide visual representation of solution (Mockups for Web & Mobile).